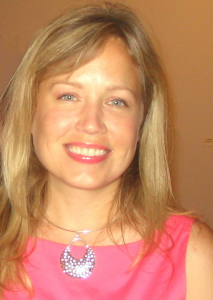 Aimee is a women's empowerment coach, energy healing practitioner, and founder and host of Happivize.com, a global spiritual, health and wellness website dedicated to helping audiences all over connect with the resources they need to empower and educate themselves.
At Happivize.com, Aimee introduces leading coaches and practitioners to share their expertise and healing gifts with her listeners. The Happivize.com platform provides an online community for those needing a break from their daily stress or find support for specifics issues. Uniquely, it allows listeners to experience a practitioner's work before making any commitment.
Aimee started on this path as a women's empowerment coach and an energy psychology practitioner specializing in helping women gain the personal strength to love and accept themselves and go for their dreams. She authored Loving All of Me: Even the Parts I Thought I Had to Hate, a simple, fun process to stop criticizing oneself and start living an encouraged and inspired life.  Aimee has an advanced certification in Emotional Freedom Technique (EFT), and is a Certified Life Coach. She holds a Bachelor of Science Degree in Natural Health.
Prior to finding her professional passion, Aimee travelled for over five years, backpacking through over sixty countries, living on both US coasts and in Bangkok and New Zealand. Her personal interests include gardening, tennis, and trying new recipes.