Cool, you must be here because you are ready to grow and expand your life. I love people like that!
I'm guessing you probably feel like that there is more possible in your life and that with support and help and accountability, you can make it happen.
You are in the perfect place, because that's what I'm an expert at doing. Helping you get out of the routine of life and being stuck in the limiting beliefs and blocks and instead create more excitement and energy and joy in your life.
You are probably already pretty busy and pulled in a million different directions. Everybody wants something from you. You have so much capacity to give, that you end up giving everything away.
Well I'm ready to hold you accountable to make YOU a priority in your life. To growing and making progress so at the end of the year you think, wow 2014 was pretty great! I really made a LOT of progress. And had fun doing it!
My goal at EFT Columbus is to help you live YOUR best life. To help you figure out exactly what that looks like for you, to understand what makes you happy and how to prioritize your life so that you can create the life you want. To help you let go of the stress/situations/beliefs/behaviors/memories that are holding you back so that you feel the FREEDOM and MOTIVATION to go for it.
We only get this one life, so enjoy it!
If you are thinking about starting a new phase in your life where you are in control instead of being controlled by your life, then I invite you to book a discovery session with me.
In the I Love My Life Discovery session we will:
Talk about your dreams and goals
Identify where you are blocked and what's holding you back
Come up with a specific strategy to reach your goals, including small steps you can start right away
My normal coaching rates work out to around $300/hr, but this Discovery Session is only $97.
You can book by clicking here and you will then get access to my calendar to book a time that works for you. And because this is a phone session, you don't have to drive or commute to get started.
You'll also get a recording of the call for your reference.
I look forward to talking with you!
Aimee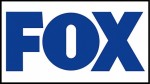 Legal Disclaimer – I am not a psychologist, psychotherapist, physician, or other licensed health care provider and only offer my services as a mentor and coach. Any information on this website or discussed in a personal session is not intended to diagnose, cure, treat, or prevent any medical problem, mental illness, emotional disturbance, or psychological disorder nor is it intended as a substitute for seeking professional health care advice. I strongly advise that you seek professional advice as appropriate before making any health decision.